Warm Springs Veterans are served by the VFW Elliott Palmer Post 4217 as well as the VFW Auxililary.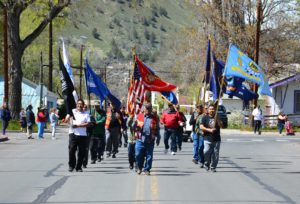 There is also the Eugne Greeen Sr. American Legion Unit 48 as well as an Auxilliary.
Both organizations are housed at the Warm Springs Veterans' Hall at 1191 Hollywood Blvd. in Warm Springs.
In May 2017 a ground breaking ceremony was held for a Warm Springs Veterans Memorial on the grounds of the Museum at Warm Springs on Highway 26 in Warm Springs.
A HUD VASH program to assist homeless veterans is administered by the Warm Springs Housing Authority.