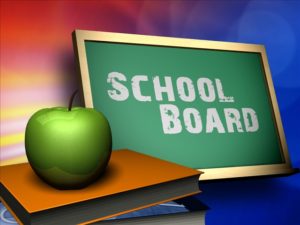 The 509-J school board met on Monday, accepting the annual school district audit report, and hearing updates on various items. The audit was clean, showing no problems.
The board heard a report from student Sophia Gemelas regarding the Madras High School Homecoming.
Homecoming was a great time for everyone, with the exception of the outcome of the football game. Mariah Stacona and Hector Baez were the Homecoming Queen and King, Sohpia reported.
Student Josh Hocker reported on the MHS water polo team. Water polo is not a recognized sport by the Oregon School Activities Association, but the school could look into making it a letter sport, Josh reported.
School board members said they would be interested in having water polo as a letter sport at the high school.
The board heard a draft report on the incidence of students with "not yet proficient" marks in some of their classes. The board is interested in seeing how many students at the school had "not yet proficient," or "NYP" grades.
A student must have at least five passing grades out of seven classes to be eligible to play school athletics. The draft report will be revised and presented at a later meeting. In other news from the meeting:
The board approved Don Bagley as the assistant boys basketball coach at the Warm Springs K-8 Academy. They also appointed coaches for high school athletics.
The next meeting of the 509-J board will be in Warm Springs on Monday, November 17 at the Academy, starting at 6 p.m.
The meeting will start with the annual Impact Aid meeting, followed by the regular board meeting.