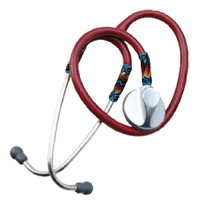 An important aspect of the Managed Care program has to do with geography, and where a person lives in relation to the reservation.
The reservation, and the counties that touch the reservation are the "contract health services delivery area" of the Warm Springs Managed Care program.
These counties are Jefferson, Wasco, Clackamas, Linn and Marion counties. Deschutes County is part of the delivery area of the Cow Creek Band of Umpquas.
Like Deschutes, Crook County is part of the Ceded Lands, but is outside of the Warm Springs Managed Care service area.
Students from Warm Springs who live outside the service area, such as in Deschutes County, are given an exception.
A tribal member living outside the Warm Springs Managed Care delivery area can receive direct services at the Warm Springs clinic. But services provided at some other hospital or clinic may not be covered.
This situation comes up at times, and is unfortunate for the person involved, said Cassie Katchia, supervisor of the Joint Health Care Commission at the clinic.
A member who lives outside of the service area, and receives medical services at some outside hospital, might end up with the medical bill, because Warm Springs Managed Care cannot cover the service.
A tribal member residing outside the service area should register with the program that covers the particular location.
A tribal member who was living outside the area, but who moves back to the reservation, should register with Warm Springs Managed Care within two weeks.
Tribal members living on the reservation or surrounding counties should register with Managed Care once a year. Another good idea is to sign up for health insurance. Over the past year, more than 1,000 tribal members have registered for Expanded Medicaid.