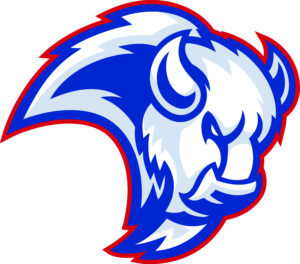 This year is shaping up to be a very good one for basketball at Madras High school.
Both the boys and girls varsity teams have the right balance of players with the mentality, stature, determination, drive and athletic ability for success on the court.
What's even more impressive is that in a game where being tall is often an advantage, both Madras teams feature point guards under 6-feet tall.
The Lady White Buffalos are led by senior Mariah Stacona. Other teams are well aware of her skill and courage on the court.
Mariah is like that little yellow jacket at a picnic that won't leave you alone when you're trying to enjoy your lunch: She's everywhere, and just when you think you've ditched her, she's back in your face, buzzing around making life on the basketball court uncomfortable.
She plays both ends of the court. And on the rare occasion when she is on the bench she stays busy coaching her teammates with encouraging words.
Stacona also has a solid team of young ladies around her, making for a unique blend of skill and talent. Her teammates include:
Rosebud Whipple, Janae Adams, Kalan Wolfe, Leah Suppah, Haley Sloan and freshman sensations Kaliyah Iverson and Lynden Harry; Lana Shike, Stephanie Gomez and Mayra Renteria.
Lynden Harry brings that same style and athleticism that thrilled fans three years ago, when Mariah Stacona made the varsity team as a freshman.
Like Stacona, Harry is a solid ball handler. And with Iverson she should provide a solid foundation for the next three seasons.
When you watch the 2015 Lady buffs play, the first thing that stands out is how well they work as a team.
They distribute the ball around until they find the open shot. They can stun the opposition with precise ball handling and shot selection.
If the opponent is not paying attention, or is playing lazy, the Madras girls can put up 10 points in the snap of a finger.
Defensively they get up and down the court as well as anybody. They surprise many with their agility and sense of where the ball is and where it's going to be.
Janae Adams and Rosebud Whipple always seem to be right in front of opposing shooters.
Offensively, junior Kalan Wolfe has improved on both ends. She is a reliable go-to player on the fast break.
Leah Suppah is dangerous from distance, and when she gets dialed in she can damage the opposition's confidence with her 3-point ability.
The Lady White Buffalos are a few games over .500. But where they are in the standings doesn't mean they won't be there in the post season.
In fact this year's team is poised for a playoff run that could go the distance. Head coach Zack Lillebo says his team has as good of a chance any.
To do so the lady Buffs will have to get past some familiar foes: Sutherlin, Henley, Cascade and Gladstone girls seem to be the ones to beat this year. The Madras Girls are capable of beating each of these teams head-to-head, and not many would be surprised if they do.
Boys varsity
The 2015 Madras varsity boys basketball team is a force to be reckoned with.
Where the girls team is small height-wise, the boys' team towers over most.
The exception is of one of the most tenacious players in all of Oregon—Jared Pichette.
What Pichette lacks in size though is more than made up for in attitude and commitment to excellence.
"As long as you've got heart, you can play. You will find a way," Pichette was saying recently.
He demonstrates that each time he and his teammates suit up for a game. Of note, Pichette is also a good student.
Season so far
This year's varsity team is off to one of their best starts in recent history.
The White Buffalo boys are currently ranked fifth among all 4A teams in Oregon. They have accomplished that by beating some of the best teams in the state.
Some would say those rankings numbers don't mean a thing when it comes down to the true character of this year's team.
The word "resilient" comes to mind when talking about the character of the team. And so far the boys have had an answer to every obstacle and strategy thrown at them.
This year's team is also loaded with talent. If its quickness they need, few are faster and better than Pichette and Chad Lindgren.
Pichette can dazzle you with his ball handling and pure speed up and down the court. He can make just about every layup shot in the book.
One could make the same case about Lindgren, who always seems to be in the right place, or able to make the shot when it counts the most.
When its muscle that's needed, few can match what Bryce Rehwinkel, Austin Rauschenberg and Voshaun Bryant bring to the game.
Rauschenberg is also a terrific outside shooter but isn't afraid to take it to the hoop. Rehwinkel is just plain big and in your face, forcing the opposing teams to adjust to his presence. Bryant has proven to be a solid defensive player.
Two other great weapons with significant impact on this year's team are 6'8″senior Brent Sullivan and 6'4″ Devon Wolfe.
Hands down Sullivan's best skill is his defensive play. Anyone who's ever tried an easy layup and gotten swatted down knows how Sullivan's ability can impact the game.
Another skill set they bring is the easy bucket. Both Sullivan and Wolfe can get inside and literally place the ball in the basket just standing near it. And both can dunk it.
Wolfe brings another aspect to the big-man game: he can hit from just about anywhere on the court, making him a threat that other teams should not take for granted.
The Madras bench is also good, filling in the voids left when key players are on the bench.
Sean Le Riche could easily be a starter. He is just as tenacious as Pichette and as strong as Rehwinkel on the inside. Shay Yeahquo is also a key player who will likely take over as a leader on the team when the class of 2015 graduates.
Yeahquo, a sophomore, is a developing player. It's just a matter of time before he becomes the difference maker.
There are six seniors on this year's team. When they graduate, it will make room for emerging players that don't see many minutes.
Guys like sophomores Aaron Winishut and returning juniors like Dalton Herkshan, Sean Le riche, Bryce Rehwinkel and Austin Rauschenberg.One could also make a case for freshman JV player Kanim Smith and juniors Gavin Begaye and Simon Sangha. All three bring a different skill set to the game.
For Smith it's a legacy of basketball greatness in his family. Kanim Smith is someone who you can say has the game in him, and it's time to bring it out.
As for Begaye and Sangha, both are juniors and will likely get their opportunities to shine.
The boys are likely to make a run deep into the post season. They have already beaten some of the state's best. And this is basketball, therefore anything can happen.
The boys have already provided fans with many thrills. They were the talk of grocery store lines and church luncheons after beating Gladstone at the buzzer in an overtime thriller.
The season story is not yet complete. But those who dare go out on the limb will say that other teams will ultimately have to deal with Madras. And that's something we can all claim as our own little victory.
If you are not able to make it to the Buffalo Dome for any of the half dozen or so remaining games in the regular season, you can always listen to them on KWSO 91.9 FM. Or on the internet at kwso.org.
And for those of you who are tech savvy there is the "tune in radio app" for smart phones.
Play-by-play analyst Ken Miller offers a unique way of describing the action. "Spaulding burger" and "too much lukamean." Those are things you can't get anywhere else.