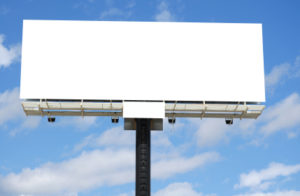 Indian Head Casino has asked to place four billboards along Highway 26 on the reservation.
Three of the signs would be on the flat, out of the trees, and one would be at the bottom of the grade coming into Warm Springs.
The tribal zoning ordinance includes visual protection zones that preclude billboards, said Lonny Macy, tribal planner.
For the casino to move forward with the billboards, the tribes would have to amend the zoning ordinance, or develop a separate ordinance that regulates billboards.
Jonathan Smith of the Land Use Planning Committee updated Tribal Council on the situation last week. "The billboards would technically be illegal under the ordinance," Smith said.
The committee has conducted public meetings, and gathered opinions from tribal members as to how they should proceed. A majority people surveyed say they think some signage—subject to regulation as to size, etc.—would be acceptable.
The Land Use Committee will take up a proposal at their next meeting, and then bring a recommendation to Tribal Council.