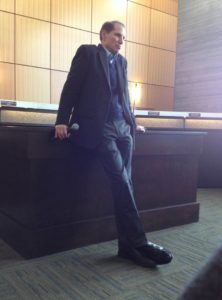 Oregon Senator Ron Wyden held his 748th town meeting in Jefferson County Monday afternoon at the Madras City Hall.  A standing room only crowd represented mostly Jefferson County residents and local media.  The bulk of the discussion between the Senator and those present centered on concerns about the threatened Oregon spotted frog and efforts to have it listed as an endangered species.  Ranchers and farmers are concerned that protection of the frogs could lead to water and land restrictions, that could negatively impact their livelihoods.  Wyden pledged his efforts to involve all parties in creating an Oregon solution.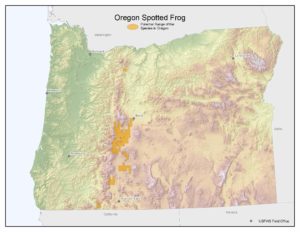 Other questions Wyden responded too covered topics ranging from  education to rural economic frustration, from support of the Confederated Tribes of Warm Springs Unmanned Vehicle Systems Test Range to recognition for the Jefferson County Food Bank.
When asked about the unlawful takeover of the Malheur National Wildlife Refuge offices southeast of Burns, by armed, out of state protesters, Wyden voiced support for: the Harney County Sheriff David Ward, local law enforcement; the Oregon State Police & the FBI.