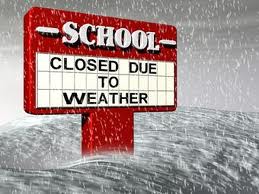 The Jefferson County 509J School District has cancelled school for Friday, December 9, 2016 due to the continuing snow storm.  School, all activities, and sports are cancelled.
The South Wasco County School District is also cancelling school for Friday, December 9, 2016.
Central Oregon Roads are snow covered tonight and folks should not drive if you can avoid it.  Motorists should be prepared for winter driving condidtions.
The National Weather Service says snow is likely through tonight then snow likely, possibly mixed with rain, freezing rain, and sleet into tomorrow morning.  Warming up to 40 degrees tomorrow.