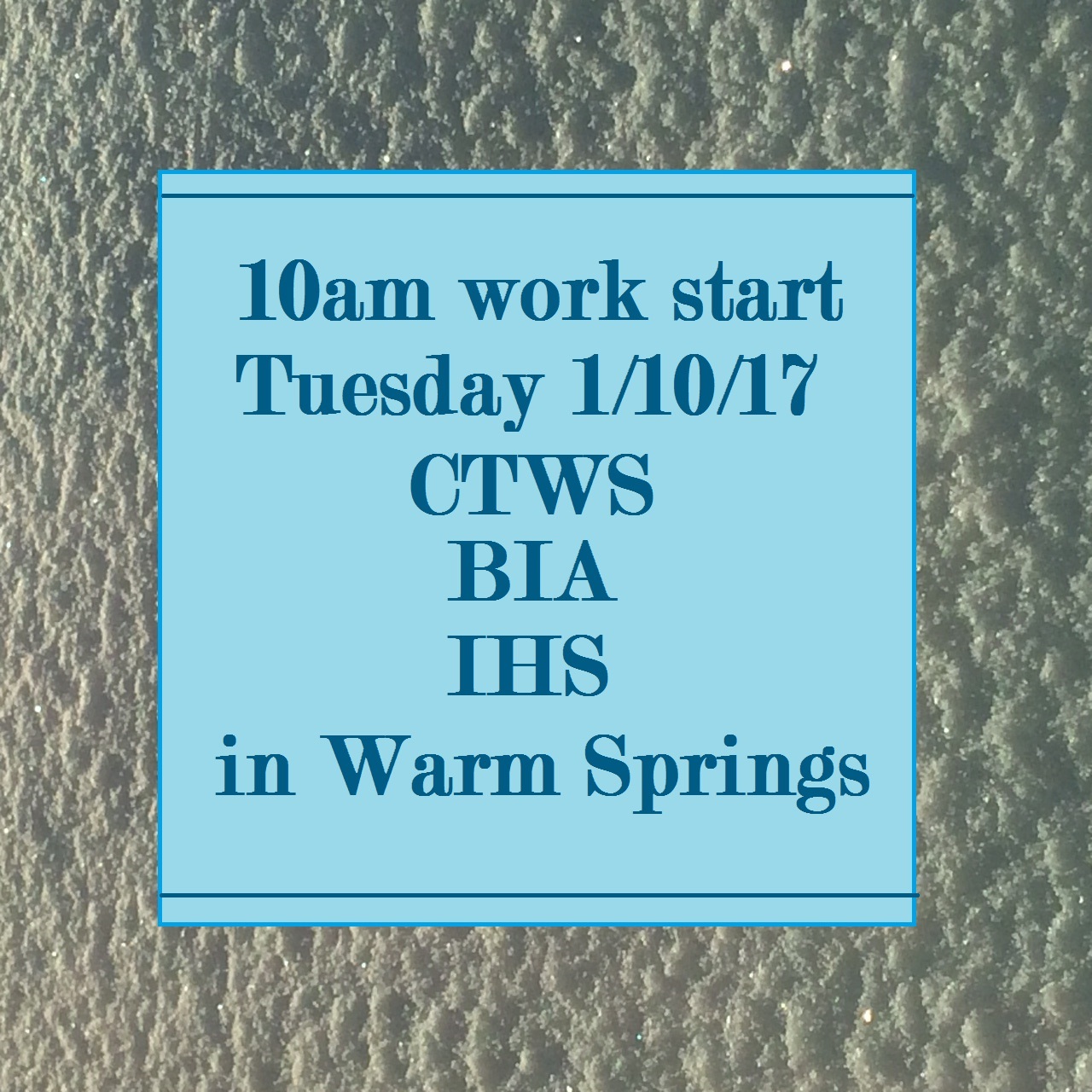 Following heavy snowfall over the weekend with no work on Monday January 11, 2017 – the Confederated Tribes of Warm Springs, Bureau of Indian Affairs and Warm Springs Indian Health Service, have decided to go with a 10am start time for work today, Tuesday Janaury 10, 2017.
This will allow time for ensuring buildings are safe under the weight of wet snow and also that facilities are warm with sidewalks and parking lots cleared.  Employees will have extra time to make it into work, as well, with many residential driveways and some secondary roads are still unplowed.  Main roads are plowed and sanded in some locations.
Temperatures have warmed up and snow has begun to melt – making it heavier on top of structures and also causing ice dams at the edge of roofs.  The National Weather Service has issued a winter storm warning that is in effect until 4am Wednesday morning, Janaury 11, 2017.  Snow and/or rain expected today with additional accumulation.  Temperatures in the upper 30s.  Snow tonight with lows in the teems.  Colder tomorrow with a high in the lower 20s and a continuing chance of snow.  Wenesday night lows close to zero.
Be aware that melting snow today will freeze tonight and so its important to be careful with your footing and reduce speed if driving tonight or tomorrow.
The Jefferson County 509-J schools have not announced any delays or cancellations.  South Wasco County schools initially was on schedule, then switched to a 2 hour delay – deciding at 8am to cancel class today.  Bend-Lapine, Crook County, Sisters & Redmond schools are closed today.