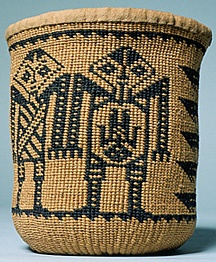 The Confederated Tribes of Warm Springs in 2015 will host the Northwest Native American Basket Weavers Association annual conference.
The association will hold its Twenty-First Annual conference at Kah-Nee-Ta Resort and Spa.
The Basket Weavers Association will work with the resort, the Museum at Warm Springs, the Culture and Heritage department and committee, the Education Committee, and other tribal entities for a successful gathering.
This is an economic development opportunity for the tribes, and has the support of Tribal Council.
The Basket Weavers Association pays for the gathering through registration fees, silent auction, and in-kind support.
Council approved a $5,000 tribal match for the planning team that is bringing the conference to the reservation.
The date of the event is set for early October of next year.