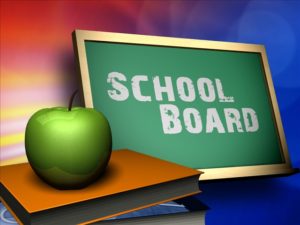 Should Warm Springs have its own high school?
And at that point, with schools for grades K-12 on the reservation, should Warm Springs become its own school district, seperate from 509-J?
These are long term questions for the tribes, but ones over which serious discussion is now starting.
The Tribal Council is scheduled to host a work session on Tuesday, January 20, with the 509-J Board.
A topic on the agenda will be the next "memorandum of agreement for education services" between the tribes and the school district.
The current agreement runs for another two years, but big items – such as a new school and separate district – require long-term planning, said Rick Molitor, school district superintendent.
The idea for a Warm Springs high school, and separate school district, came up at the Impact Aid hearing in Warm Springs, held in December. A recurring theme among several who commented, Molitor said, was local control of school matters for Native students.
With the memorandum of agreement coming up for renewal in two years, the time is right for consideration of how best to achieve this goal, Molitor said.
The next steps, Molitor said, could be a Warm Springs high school, and Warm Springs school district.
The meeting on January 20 will be at Kah-Nee-Ta, and is open to the public, as both the Tribal Council and school board are expected to have quorums. In other news from the Thursday evening school board meeting:
The school district is now in compliance with the Impact Aid requirements, and is expecting soon to receive the full amount as budgeted. There had been some delay in this, as the compliance was being reviewed.
The December Impact Aid hearing was the most succesful in terms of receiving input from parents and teachers of the Warm Springs community, Molitor said. Elsewhere:
The school board accepted a donation of football gear, valued at $10,000, for Madras HIgh School. The donation comes from Jesuit High School.
The board accepted a $10,000 from Central Oregon Seeds Inc., to be used for the new track and field at Madras High School.