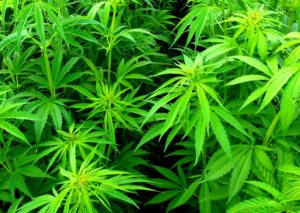 A Warm Springs team will confer with the Department of Justice regarding changes in cannabis laws.
Medical marijuana is allowed in many states, including Oregon; while more states, including Oregon, are legalizing the possession of the drug for recreational purposes.
The state jurisdiction does not apply on the reservation. But the federal Department of Justice is a partner with the tribes in law enforcement on the reservation.
U.S. Attorneys should confer with tribes regarding the enforcement of marijuana laws on reservations, according to a DOJ directive from late last year.
Tribal Council last week approved a team to confer on the matter. The team includes three Council members, Ventures board members, the public safety director, a community health worker, and tribal member at-large representative.
The directive from Tribal Council is to confer with the U.S. Attorney's office regarding cannabis laws. No change in the tribal approach to cannabis is being considered at this time. Any change would require community support and Council action.
There are two aspects to the issue: law enforcement, and potential economic opportunity.
At least one tribe sees the changing marijuana laws as a business opportunity. The Pomo Nation of California has contracted with two companies to grow thousands of marijuana plants at a 99-acre ranch. The tribe plans to build a $10 million indoor cultivation facility, funded by the business partners.
Hemp is a cannabis plant that has no THC or recreational use. The plant can refined into products such as hemp seed foods, hemp oil, wax, resin, rope, cloth, pulp, paper and fuel.
The Ventures board and management discussed these issues with Tribal Council last week, requesting that Council appoint the team to confer with the U.S. Attorney's Office.
Now is a good time to begin the discussion, as tribal officials are familiar with the current U.S. Attorney's Office, said Pi-Ta Pitt, Ventures board member.
The team will report back to Tribal Council with whatever they learn from the discussion, he said.