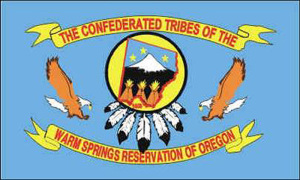 Tribal Council heard enterprise updates last week from Indian Head Casino and Kah-Nee-Ta Resort and Spa.
Kah-Nee-Ta saw a significant increase in revenue in 2014, said resort general manager Carlos Smith.
Part of the improved performance comes from working with Travel Oregon and Japanese visitors, he said. Another factor was that the 2013 season was badly impacted by a structural, and a wildfire, Smith said.
Looking toward the future, he said, it is not too early to start planning for the 2017 solar eclipse. The reservation will be among the ideal spots to view the event. A Japanese group has already booked the resort for the time when the eclipse will happen, Smith said.
And there may be a chance, he said, for the tribes to generate some revenue by allowing visitors, for a fee, to travel to the ideal viewing areas on the reservation.
The Indian Head Casino report was also positive, with increased revenue through direct mailing, food and beverage sales, and cost-saving measures, said Harold Baugus, casino general manager.
The casino is working with tribal land-use officials toward more signage along Highway 26, which would be a big help, Baugus said.
Tribal Council is scheduled next week to hear from Warm Springs Ventures, the Telecom, and Power and Water Enterprises.
These reports are part of the Tribal Council Proclamation 26 Priorities and Goals. Keeping the enterprises accountable is priority number 3 in the proclamation.
This is to be carried out by regular updates, quarterly reports, and annual enterprise business plans.