Funeral Arrangements for Marilyn Wagner
They will meet at Autumn Funeral Home in Redmond at 10am Monday morning
Dressing is at 2pm at the Agency Longhouse Monday
Overnight Services
Burial at 8am Tuesday morning at the Kalama Cemetery
It is a regular late start Monday for 509J schools this morning.
Senior fitness class is this morning at 10:45 at the Senior Center. Participants are invited to eat brunch after.
The Warm Springs Native Aspirations Prevention Coalition will hold its monthly meeting today at noon at the Emergency Management Building.
There is Women's Prayer Group at the Presbyterian Church from 12:15-12:45 today. All women are welcome.
Warm Springs Community Health at the Health & Wellness Center has a Behavior Health Clinic every Monday and Friday, walk-in appointments are available between 1 and 5pm. Services available include screenings, assessments, crisis intervention, and referrals to seek mental health and medical care, substance abuse treatment or other community resources. Children, adolescents and adults are welcome.
The Vocational Rehabilitation Program will have an orientation session today at 3:00 in the Culture & Heritage Building conference room, 2nd Those who cannot make it to one of the scheduled weekly sessions, call 541-553-4952 to  request a one-on-one orientation.
Aglow Bible Study is this evening at High Lookee Lodge from 6:15-7:30. Everyone is welcome.
The Warm Springs Baptist Church is hosting a revival today thru Friday starting at 6:30 each evening and featuring Cherokee Evangelist Gary Leach. All are invited.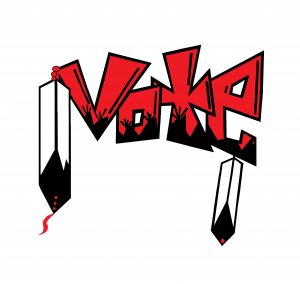 Tribal Council Election Day is this Thursday 8am until 8pm at the Community Center, the Seekseequa Fire Hall and the Simnasho Longhouse.  8 individuals will be voted in to serve on the 28th Tribal Council.   You can hear KWSO Candidates Program by District tonight at 9 for Agency, 10 for Simnasho and 10:30 for Seekseequa.  Candidate interviews and recordings from forums can also be listened to, ONLINE.
Tuesday 4/2
Madras High School Skills USA is hosting the Second Annual Community Talent Show this week at the Madras Performing Arts Center. Round 1 is tomorrow and Finals are Wednesday. Doors open at 6:30, shows are at 7 both evenings. Tickets will be sold at the door. Everyone who attend will be entered be entered in to a raffle for door prizes on the first night, winners will be announced on the second night. Door prizes include passes to Silverwood Theme Park and Oaks Park skate passes. You must be present to win.
Tananawit – A Community of Native Artists will hold a kickoff event on April 18th at the Museum at Warm Springs. A dinner and raffle start at 5, followed by guest speakers and an awards ceremony. It's free but donations are welcome. There will also be some vendors.
There will be a Student Summer Work Program for high school students and college students in Warm Springs. Applications need to be submitted to the Work Experience Development Department at Education Building. Native American students ages 14-24, who are enrolled in traditional and alternative high school are eligible – the deadline is May 23rd. College students of any age may apply and they have until June 27th. Contact the WEDD office at 541-553-3324 for details.
A Jefferson County Veterans Service Outreach officer will be in Warm Springs at the Warm Springs Senior Center on the 3rd Tuesday of each month. Appointments are available for the morning by calling 541-475-5228. Otherwise, the Veteran's Service Officer will be available to answer questions during and after the senior meal that day.