MAKE SURE YOUR KINDERGARTEN STUDENT IS ENROLLED FOR THE WSK8
Kindergarten Registration packets to enroll in the Warm Springs K-8 Academy do need to be completed before students can attend school.  Check in at the Warm Springs K8 office at 541-553-1128 or talk with the school registrar at the Back to School BBQ information fair on Thursday 8/28/19.
Kindergarten families have had or will have conferences with teachers and then students will attend in small groups on Wednesday and Thursday, 9/4/19 & 9/5/19 with all Kindergarten students attending on Friday 9/6/19.
BACK TO SCHOOL BBQ
The  2019 Back to School BBQ is 4-6 PM on Thursday August 29th.  On the Menu – Hot Dogs & Hamburgers, Fruit & Veggies.
There will be a family information fair in the school commons.  Booths will include an opportunity for students to score a backpack and a Native Student T-shirt among other items and information.   There will be an opportunity to sign up for the 21st Century Learning after school program and for the Boys & Girls Club of Warm Springs.
Also at the Back to School BBQ there will also be a winter clothing giveaway courtesy of Mt Hood Meadows.
Everyone is welcome to the Back to School BBQ.
Volunteers are also needed.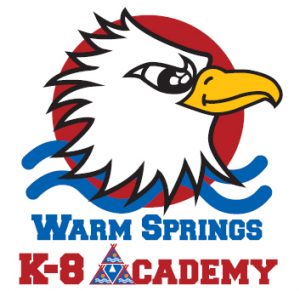 THE FIRST DAY OF SCHOOL FOR 1ST – 8TH GRADE STUDENTS AT THE WARM SPRINGS K-8 ACADEMY IS TUESDAY SEPTEMBER 3, 2019
It's back to school next Tuesday (9/3/19) for 1st – 8th grade students at the Warm Springs K-8 Academy, with K8 Kindergarten small groups scheduled for  Wednesday and Thursday (9/5/19 & 9/6/19.
Next Tuesday (9/3/19) is back to school for 9th grade students at Madras High School –  next Wednesday (9/4/19) is the start for 10th thru 12th grade at the high school and Bridges alternative high school.
NEW SCHOOL YEAR NEWS
The 2019-2020 school year will see changes in the school district, like a new principal and assistant principal at the high school, and a new principal at Bridges.
At the Warm Springs Academy the new principal is Bambi Van Dyke.  Principal Van Dyke comes to Warm Springs from Montana, where she was principal at the St. Charles Mission School, located by the Crow Reservation near Billings.  Ms. Van Dyke is originally from Walla Walla, and also lived in Gresham and South Carolina before moving to Montana about 10 years ago.  Her first day of work as the new K8 Principal was Monday (8/26/19).
In other Warm Springs K8 Academy developments: the school will be the new location for the Boys & Girls Club of Warm Springs.  They will remain in their current location at the Youth Center for the first couple weeks of school, providing after school care as usual – allowing them time to transition to new space at the K8.  The Boys & Girls Club office will be in a classroom in the school's outer building previously used to house 5th grade classrooms.
The Club will be coordinating with the 21st Century Learning Program along with other community partners live the Culture & Heritage Program, Youth Wellness and OSU Extension to provide seamless programming for youth after school, on no school days, during school vacations, and over the summer.  You can learn more about signing up for the Club and the 21st Century learning program at the Back to School BBQ on Thursday 8/29/19, at the Warm Spring K-8 Academy.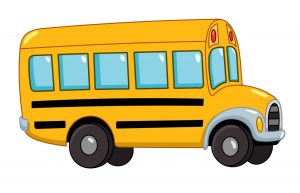 BUS ROUTES & SCHEDULES
https://www.jcsd.k12.or.us/departments/operations/bus-routes
It is helpful to know what route you are on:
Bus 26 is Warm Springs to Madras High School serving Seekseequa, Highway 26, Kotnum Road and Tenino apartments, trail courts, Greeley Heights and the Community Center.
Bus 55 to Madras High School & Bridges serves Kah-Nee-Ta, Wolfe Point, Sunnyside, Upper Dry Creek, Miller Heights, a drop off at the ROOTS alternative high school program and Greeley Heights.
Bus 58 serves Tenino Road to the Community Center where high school kids transfer to bus 26. 58 then picks up students for the Warm Springs K-8 academy from the Shaker Church, Tenino Road, West Hills, and Greeley Heights.  Greeley Heights students will have bus service this year.
Bus 61 to the K8 picks up on Jackson Trail and Seekseequa Roads, the Casino, Upper Dry Creek, Miller Heights, Ben Lane and then Greeley Heights.
Bus 63 to the K8 Picks up at Charley Canyon and KahNeeTa + Culpus Bridge and Wolfe Point + Sunnyside, Upper Dry Creek and ECE.
Bus 64 picks up 6th thru 8th grade students for the K8 Academy from Sunnyside, Upper Dry Creek, Miller Heights, Campus and West Hills
Bus 66 to the K8 serves Schoolie Flat – Simnasho & Sidwalter plus the Tenino Apartments.
Bus 72 to Madras High School & Bridges serves highway 3 to Schoolie Flats – Simnasho & Sidwalter plus West Hills with a stop on Campus.
You can download the Jefferson County 509-J School District Supply List HERE: 2019-2020 JCSD SCHOOL SUPPLY LIST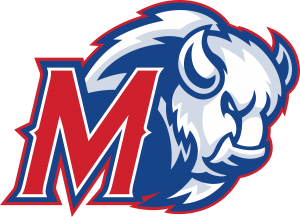 Madras High School Fall Sports
Practices for White Buffalo fall sports begin the week of August 19th.  Team camps are the week of August 12th.  Check with coaches for more details.  You can check out game schedules by clicking on these links.