Oregon State Fire Marshal Mariana Ruiz-Temple is calling on Oregonians to practice fire safety at home by taking steps to help eliminate the risk of a fire. To bring attention to this effort, the OSFM is marking January 16-22, 2023, as Community Risk Reduction (CRR) Week.
Community risk reduction is a data-driven effort to identify and prioritize local risks and take steps to reduce their occurrence and impact to keep communities safer.
Across Oregon, cooking was the number one cause of home fires in 2021 making up 19 percent of reported fires. Heating was the number two cause of fires, making up 15 percent of all reported fires. Also in 2021, fires within the wildland-urban interface caused more than $186,000 in property damage.
"These statistics show the importance of practicing fire safety and being aware of the risks of fire," Ruiz-Temple said. "There are several simple things that Oregonians and visitors can do to reduce the risk of fire in and around their homes."
Cooking Fire Safety
Keep an eye on what you're cooking; don't leave cooking unattended.
Keep cooking areas clean and clear of potholders, food packaging, towels, etc., and wipe up surface spills.
Create a three-foot kid- and pet-free zone around the stove.
Older children should only cook under adult supervision.
Have a lid or cookie sheet within reach while cooking to smother flames in case of a fire.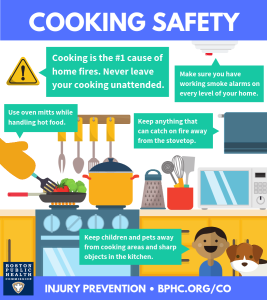 Home Heating/Electrical Safety
Keep things that burn such as paper, curtains, bedding, or furniture, at least three feet away from all heating equipment, including fireplaces, wood stoves, and pellet stoves.
Unplug portable space heaters when not in use, before going to bed, or when leaving the room.
Plug appliances (portable space heaters, refrigerators, stoves, washers, dryers, etc.) directly into a wall outlet and never a power strip or extension cord. Extension cords are for temporary use only.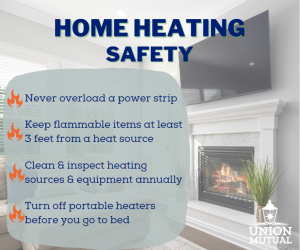 Wildfire Defensible Space
Remove dead and dry vegetation, mulch, and other materials.
Keep roofs, gutters, and decks free of combustible materials.
Consider having fire-resistive plants within the designated defensible space area.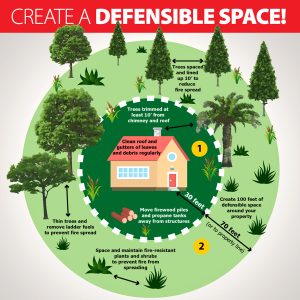 The Oregon State Fire Marshal has several resources available to help Oregonians reduce the risk of a fire. To learn more, visit the CRR Week page on the OSFM website: www.oregon.gov/osp/programs/sfm/Pages/CRR-Week.aspx.