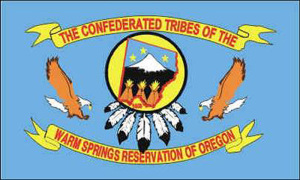 The Confederated Tribes of Warm Springs have acquired a 278.5-acre property, the Red Hills Conservation Area, through the Willamette Wildlife Mitigation Program. The property is located in Yamhill County in the Willamette Valley. The process in acquiring this property has taken a few years, and was finalized last month.
The Bonneville Power Administration provided the funding, as mitigation for loss of wildlife habitat from inundated acres from the construction of federal dams within the Willamette Valley.
In 2012 the Confederated Tribes' Branch of Natural Resources identified the Red Hills property as a property that met the conservation strategy for mitigation lands.
Through the review process, they presented this proposal in 2013. The proposal was ranked number one out of 16 for ecological values and funding.
Finalizing the project took some time, in part because of opposition from the Grand Ronde.
Warm Springs was successful, though, in making the land acquisition. This is similar to the project at the Pine Creek Conservation Area in the John Day Basin.